Looking ahead in 2018, the interior design landscape is ripe with possibility. Designers are excited now, more than ever before, for what's to come. Arches, curves, ceiling details, and chrome are among just some of the beauties mentioned in this roundup. Check out these 12 interior design trend predictions by Lark & Linen's Jaqcuelyn Clark.
Enjoy a few of our favorite coming trends showcased below that capture some of the gorgeous styles you'll see popping up in the coming year. Maybe you'll even work some of these into your own home – if you haven't already!
Arches Everywhere: Curves and arches are huge this year; from windows, to doorways, to pass-thrus and more.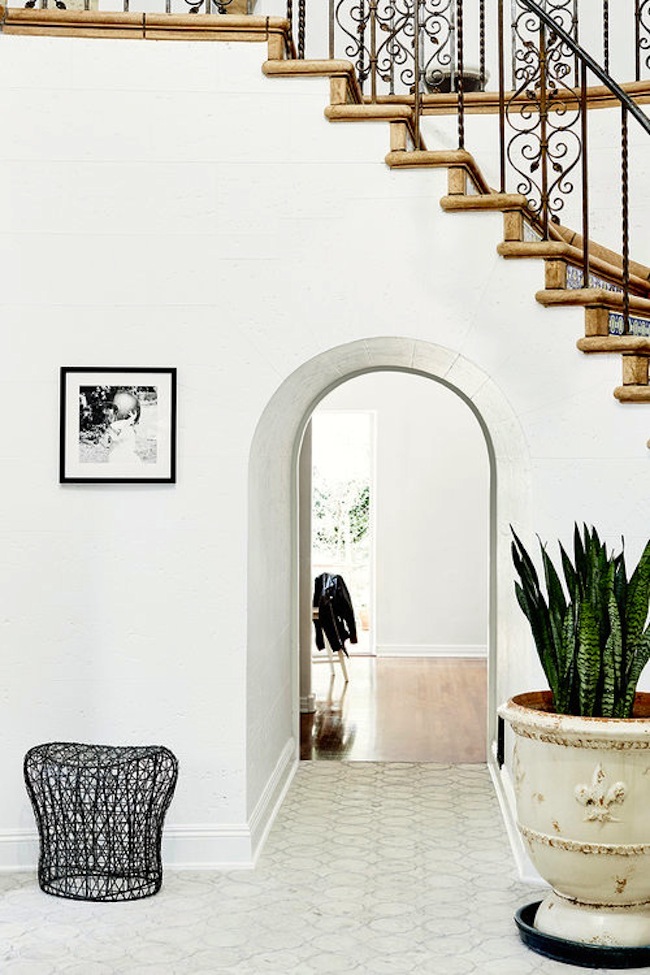 Curved Couches: This one might be a little harder to pull off than the others. But given the right location, and in the perfect application, a softly curved couch is all the rage these days – and can have just the right hint of playfulness while maintaining its simplicity. It can almost be viewed as a sculpture or work of art for your room.
Chrome Comeback: Although chrome was never really out, there's no question that it took a bit of a backseat to it's brassier counterpart over the course of the last few years. While burnished brass and tarnished gold will forever remain in most designers' arsenals, the crisp clean look that chrome brings to the table is worth a second look.

Ceiling Detail: From applied mouldings, to shiplap, to exposed beams and beyond, ceilings are hot!


No Uppers: If you're blessed with enough real estate, it's an incredibly impactful design detail. Omitting the uppers makes your lower cabinets feel more like furniture, ensuring it feels even more intertwined with the rest of your home. It's airy and so lovely.