The spring market is a time to ramp up your enthusiasm – and your home's curb appeal along with it. It's the ideal time to embrace ways to maximize your home value. Whether you're looking to spruce up your surroundings with a small renovation or leverage some serious equity for bigger changes, we've curated a list of our favorite-found advice on how to make "home sweet home" even sweeter.
GREEN IS THE NEW BLACK
For long-term, big-picture savings, consider making your home more energy-efficient. It might nt be super glamorous but low energy consumption is the new curb appeal. Property valuation in the market will increase as buyers and sellers become more informed. A good place to start is by reaching out to masssave.com for a no-cost energy assessment. It certainly couldn't hurt to learn how much your home might be unknowingly costing you precious money throughout the year. It can add up quickly.
Black on Black Solar via Switch Energy
Over time, that savings can go into other things like a new deck, lighting or landscape design. Some key things to watch for: Ensure all sides of your home are properly insulated and that any mechanical equipment you have is contained within a conditioned space (not a cold basement or hot attic); stop air leakage from around windows, doors, electrical outlets, and inefficient ventilation systems; select triple-glazed windows for maximum insulation (and reduced noise bonus); and consider purchasing renewable electric power through your utility company. You might be surprised by how much more secure you feel in your home worth when you've covered all of these bases – and how these details can speak to impress buyers by showing the care you've taken in all aspects of your property… not just the 'fun stuff'.
Renovation Advice for Older Properties via Washington Post

CONSIDER SOME DONT'S
Along with the above ideas of what you should consider doing for an energy-efficient renovation, we thought it would be helpful to share some of the things experts caution against at the expense of other value. Here's a super helpful article that uncovers a few considerations if you're looking for a long, term sustainable home – especially if it's an older home that might have a particular period or detail charm.
The Washington Post outlines '7 Mistakes Homeowners Make When Renovation Older Properties' worth the read since they're pretty simple, yet may have a complex impact on your property's appearance to buyers. There are three that apply frequently to New England homes.
Replacing old windows with vinyl or metal ones instead of wood that might be more expensive but will, in turn, last 100+ years.
Updating details or wood finishes with modern ones creating a loss of charm or character that makes the home unique and attractive.
Adding square footage at the expense of architectural integrity. Whatever you choose to do should enhance the existing structure and appeal of the overall style.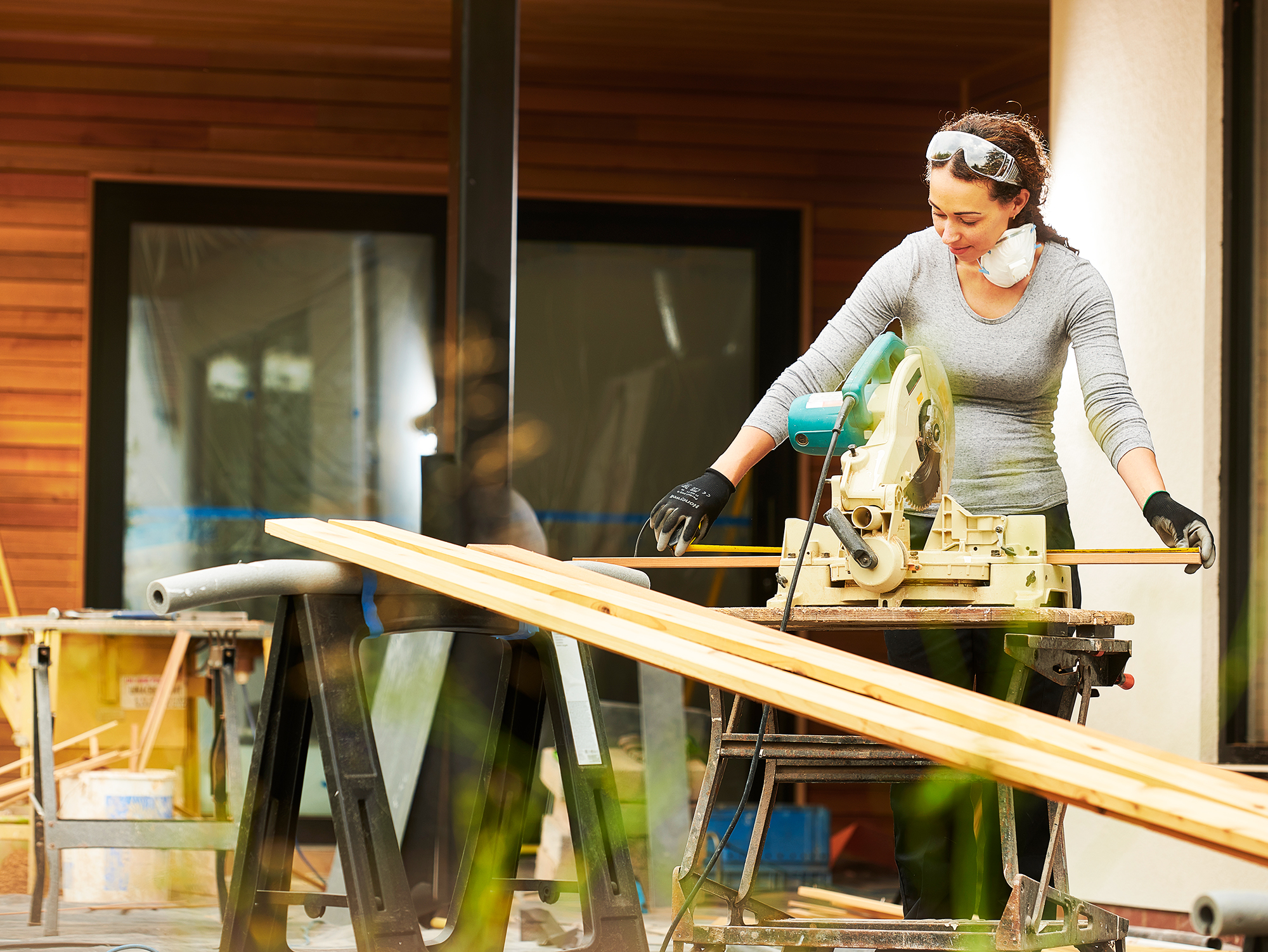 LOOKING TO SELL?
Once you've made the decision to sell, you may start to tally a list of 'little' things that have gone overlooked, neglected or completely unseen. A finicky window latch in the pantry… a hairline crack by the sink… that chipped paint on the backdoor frame… tub grout that needs to be refreshed… and the list goes on. These tiny to-dos can add up to a full-time job month's worth of work… and who has time for that?!
Consider hiring a personal concierge to manage all the little details you need to get prepping. They can make the process nearly painless and help maximize the odds of a quicker sale and an improved sale price, which is especially helpful in a real-estate market that might be slowing down. Consider fronting the costs of home-improvement services (de-cluttering, staging, flooring, painting, and more) to make your existing abode appear move-in ready; then recoup the costs once it sells. Not ready to sell? Do it anyway. You'll thank yourself for checking these menial things off your list over time, and actually getting to enjoy the benefits while you're still living in your place.
Tricks of the Trade via Canaima Design

KEEP IT CLASSIC
If you are selling, also consider toning down potentially polarizing designs, staying neutral to appeal to broad tastes goes a long way. Keep things classic: Even though you might love the idea of bright red kitchen cabinets, they don't have universal appeal, and can actually repel buyers that might adore your space if they saw a blank canvas. We are visual creatures and seeing something is easier than imaging it. Keeping it simple can be the best thing.
Renovation Trends via Fabrizio Zenone

WAYS TO ADD EQUITY
There are certain targeted renovations that can help boost value. Updates that add equity are kitchens, baths, and adding square footage—like finishing a basement, attic or adding a bedroom. Build value in your home by updating it on your schedule and pace. This will help you enjoy it by keeping it on your terms.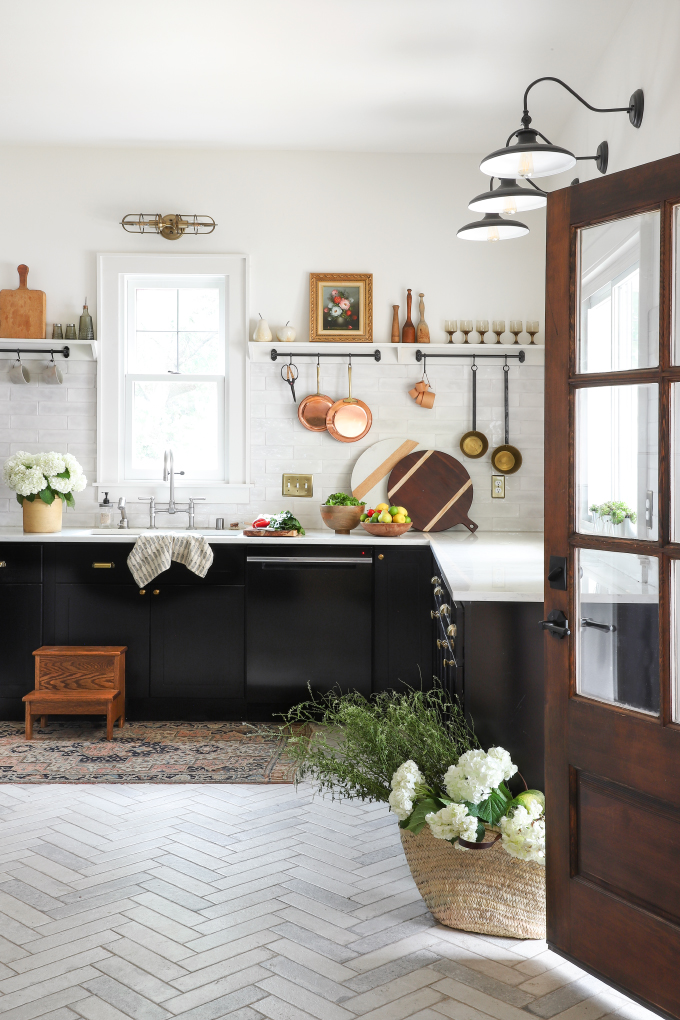 Kitchen Renovation via I Spy DIY 

A home-equity loan can be a great way to fund a renovation and in the current market, mortgage rates are very low. It's worth exploring a refinance with the option of taking some equity from your home to make desired upgrades. And might help you budget in energy fixes and a helper too.
Planning a Bathroom Remodel via Carla Aston
Finally, if even a minor renovation isn't in the cards and you need to sell now, fear not. There's still always help tackling any items that buyers face. No matter what the situation, Julie's team can help get you organized and ready to go!
They'll go through your place from top to bottom and figure out exactly what needs to get done – and how to get it done as quickly as possible. Whether it's re-caulking the tub or shower, putting new handles or knobs on the cabinets, upgrading a faucet or shower head, painting some trim, cleaning those windows, replacing a light fixture, or staging to impress; we're here to help prepare you for what buyers will notice –  and take the burden off you.
Front Door via Four Generations One Roof
Whether you're BUYING or SELLING get in touch with Julie to learn your best strategy for this Spring!